Customize a Calorie Restriction Diet for your goals.

Call: 877-481-4841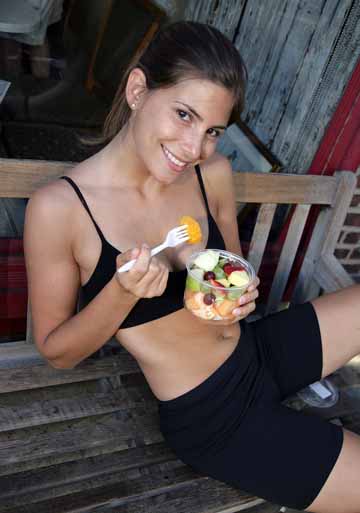 The CR Way™ calorie restriction diets are backed by 75 years of science, showing that eating a low-calorie nutrient-dense diet extends life and healthspan. You lose weight healthfully, happily, and confidently – knowing that the CR diet plan you are following is really good for you. And the pressure is off: You focus on optimal health, rather than counting every calorie.

You feel up, joyous – like you can do anything – because the positive biological changes are profound. As your cells adapt to fewer calories, they become more energy-efficient – supercharged for survival. Your energy surges. Meanwhile, the likelihood of contracting heart disease, cancer, diabetes, or Alzheimer's disease plummets.
Calorie Restriction and Positive Emotions
Meredith Averill, chairman of the Board of the CR Society Intl. and co-author of the best-selling book, The CR Way, gives guidance to those who want to lose weight through calorie restriction. "Humans live demanding lives that challenge our emotions. That drives many to eat for comfort – to escape from life's problems. So to stick to a calorie restriction diet, your food and lifestyle must satisfy your emotional needs as well as your nutritional requirements. The happy truth: The CR Way to Healthful Weight Loss makes that easy: Happiness, optimism, and satisfaction are fundamental to the CR Way approach to calorie restriction for weight loss."

Consider how

CR Way calorie restriction diets for weight loss

increase the likelihood of a positive, optimistic attitude and ultimately success:
You don't have to do it alone! You will be part of live teleconferences where you talk with CR Way experts Paul & Meredith who take a personal interest in your success.Other Healthful Weight Loss members will be there to be supportive and offer suggestions.
Meals that increase serotonin, the relaxation neurotransmitter that also controls eating behavior
The CR Way Healthful Weight Loss Membership gives you all these benefits:
1. The CR Way to Happy Dieting
This guide presents the core program. Innovative and multimedia – it downloads to your home computer in seconds. Then you are ready to begin a unique, scientifically validated approach to increasing happiness and losing weight. Meal plans are specially formulated to increase critical mood modulators, proven to control dietary habits and the food preparation is fast. So even the busiest dieters can use it. As you enjoy the meal plans, we encourage you to use the Happiness Gauge to evaluate and track how you feel – and to revisit the Happiness Gauge, continuing to work on the Steps to Happiness until your self-evaluation is positive and optimistic.
The CR Way Diet Plan for weight loss makes dieting easy and fun. You'll be empowered with happiness biochemistry. The meal plans are loaded with delicious recipes and food combinations to help you customize your own CR Way diet plan – easily. For those who don't have time to fix food, the "CR Way to Fast Foods" meal plan presents only dishes that can be prepared in five minutes or less. And best of all, this natural weight loss program offers real food, not chemical powders or some artificial "food".
2. The CR Way to Great Glucose Control
Keeping glucose low facilitates healthful weight loss, while reducing disease risk and activiating cell signals associated with life extension. So "The CR Way to Great Glucose Control" is a benefit of Healthful Weight Loss membership. This is a hands-on adult education course featuring two live teleconfernces and a five-part eBook.

3. Full access to life-transforming content on LivingTheCRWay.com

The CR Way to Peak Performance – your diet and lifestyle coach for performing at your peak

Getting Smarter – a blueprint for improving your brain power

Long, Healthy Life – introduces the beneficial cellular changes that are the basis for the CR Way


A Happier You – strategies that relieve stress and increase happiness

Protection from Disease – help for preventing or fighting cancer, diabetes, osteoporosis, heart, kidney, and Alzheimer's diseases

Science behind the Benefits – description of the solid science, backing the benefits

The Longevity Guide – how to become a centenarian
4. NutriBase CR Way Edition Software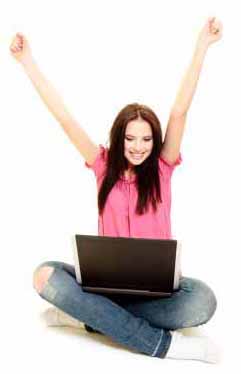 The world's most advanced diet and lifestyle manager, the NutriBase CR Way Edition software is included as part of benefits of The CR Way to Healthful Weight Loss. You can use the software to make it easier to lose weight and to help you activate longevity biochemistry as well as improve heart health, prevent or fight major diseases, lower blood sugar, manage exercise, and even improve your mood. The software comes preloaded with The CR Way to Happy Dieting recipes and more than 200 suggestions of delicious foods to choose.
Live technical support is also available to answer your questions.
System Requirements:
1) NutriBase CR Way Edition software requires a PC – running Windows XP, Windows Vista, or Windows 7.
2) One Gbyte of RAM is required, but 2 Gbytes or more are recommended.
3) A minimum screen resolution of 1024 x 768 pixels is required, and higher resolutions are better.
4) No Mac version is available*, but you can run NutriBase 9 (and other Windows programs) on a Mac if you are running Windows (XP or higher) Operating System on your Mac. We recommend you download an evaluation copy and to verify that it will run on your Mac.
* Please call us if you require Mac software.
**What if you prefer to use CRON-O-Meter, nutrition data or other dietary tracking software? No problem! Just let us know and we will deduct the price of the NutriBase 10 CR Way Edition Software from the cost of your membership.
4. EatSmart Precision Pro Kitchen Scale
Anyone who wants to use calorie restriction to lose weight healthfully needs an accurate kitchen scale that's easy to use. So we have included it as part of the membership benefits!

5. Hands on Teleconferences with CR Way authors Paul McGlothin & Meredith Averill
The CR Way to Healthful Weight Loss is not a one-size-fits-all, computerized approach like most weight loss programs. We talk to you - live in supportive, interactive teleconferences that take you through every step of the program:
The program begins each month with "Getting Started on Healthful Weight Loss" teleconferences, which introduce the CR Way to Happy Dieting and the CR Way to Great Glucose Control. A

how-are-you-doing teleconference is the held on the following weekend.
CR Way Healthful Weight Loss members are also invited to all other full-member teleconferences, which include discussion about every aspect of optimal health - blood pressure, diabetes, better sleep - and most important answers to your questions.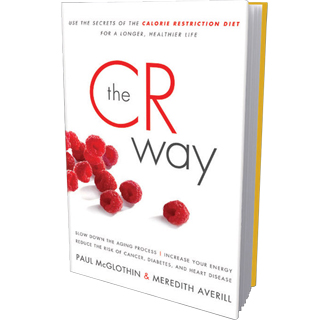 6. Best-selling Books

You will receive two best sellers that will help you understand the problems facing dieters and what to do about it. Content from these books will be part of the instructional material.
The End of Overeating: Taking Control of the Insatiable American Appetite, David Kessler.
The CR Way, Paul McGlothin and Meredith Averill

7. Weight-loss Forum
Join a supportive environment where you will meet soul mates who care about their quality of life and health. The forum is monitored by CR Way authors Paul McGlothin & Meredith Averill who truly care about the quality of the dialogue and make sure questions are answered.
Other forums you can also take advantage of include:

Foods & Recipes, cooked and raw

Protection from Disease

Stem Cells

Gastrointestinal Health

Cancer Prevention

Meditation and Nurturing

Exercise


Supplements

Diabetes & Glucose Control

Bone Health


Getting Smarter

Cardiovascular Health

Finding Friends
Forget about expensive diets that cost thousands of dollars a year or time-consuming meetings you have to drive to. The CR Way comes to you in live teleconferences that help you put 75 years of calorie restriction weight loss research to work. Become a CR Way to Healthful Weight Loss member of LivingTheCRWay!
Need flexible payment options? Call for details 877-481-4841.
LivingTheCRWay Memberships support Longevity Research